The core team of the InFlaMo Project:
InFlaMo Project moderator and scientific project leader: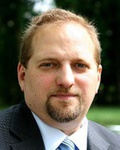 Dr. Michael A. Danielides has a strong background in ionospheric and space physics. For the InflaMo project he provides the science background and takes care on the data analysis, data facilitating and the development of new applications and science tools. He also acts as first contact for FAQs from K-12 educators and students.
He operates the SWMS DE17129a site.
e-mail: michael@danielides.com
Technical project leader:

Mr. Thomas Bayer is an expert in radio communication and (micro) electronics. He has served both as an educator and a highly skilled developer. His role in the InflaMo project is the development of the measurement devices, the antenna design as well as planning new measurement campaigns. For technical question please contact him.
He operates the SWMS DE17139a site.

email: thomas@baytronik.de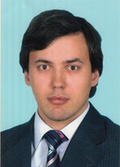 Mr. Vladimir Skripachev has interests in ionospheric research, space weather, remote sensing and scientific software development. He also is lecturer on remote sensing and digital image processing.
For the InFlaMo project he is developing a new data- and knowledge-base. Also he operates the Moscow monitor site.
e-mail: skripatchevv@gmail.com
Special IT development project leader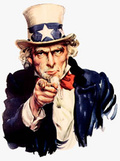 Position is still open. Special IT tools for the InFlaMo projects need to be all the time developed. This is so far dome by the above named project staff. However, it is a responsible task of its own and we are despertly looking for a skilled person interested to join and help with those matters. If you have a strong knockledge in Linux and perhaps also webinterfacing and wish to volunteer for the InFlaMo project as well as ISWI (Germany) please contact us asap. You need not to be located in Germany and are encuraged to have an interest in space science or space weather.
How to join / support the InFlaMo networking project?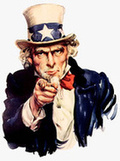 There are no restriction on participation. You are welcome to join the InFlaMo project. Please contact us for more informations via e-mail or contact form (below).
The project is still suffering from too small funding. The development of the instrumentation is so far financed privately. Donations (via PayPal below) are always welcome. Donors will be named on the the InFlaMo projects websites, if not otherwise inquiered. If a donor supports the InFlaMo project with a sum that significant that a SID monitor or an other device can be baught from it, the instrument will be named after the donor or her/his organisation.

If you wish to advertise on our websites your products and wish to rent for this purpose advertisment space please do not hesitate to contact us asap.
We will gladly try to answer your questions